the sunport vista:
zendexor's
oss
diary

2019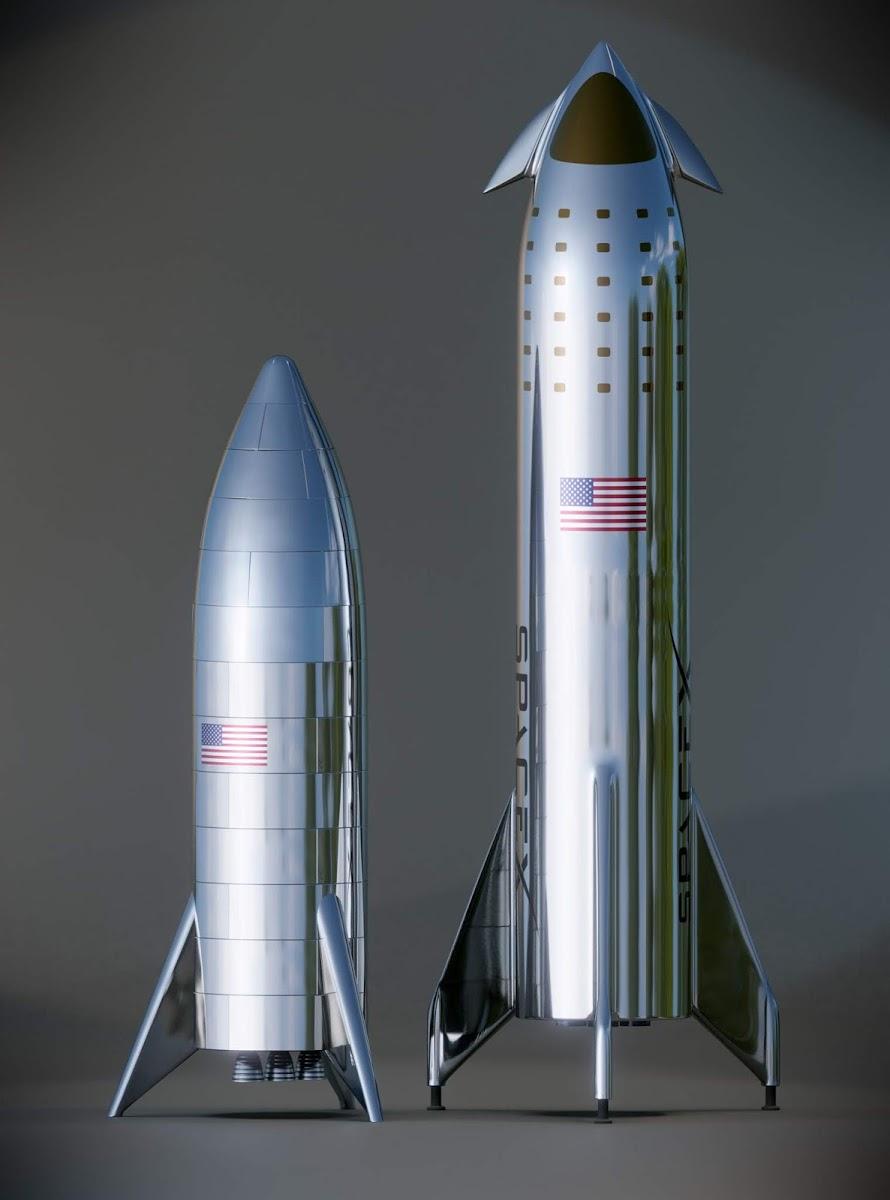 2019 January 13th:   
ASTRONAUTICAL CONJUNCTION
Pictorial evidence has come to light of a straining in the multiverse, as the OSS and RSS realities put forth pseudopodia which grope in one another's direction...
Or to put it in more normal language, the fictions of Hergé and the designs of Elon Musk are converging.
Dylan has sent me some images of Space-X's latest rockets.  As he points out, they are irresistibly retro.  Dammit, this is what moon-rockets ought to look like.  (Unfortunately, with tiresome hyperbole, Musk calls them Starships.  Why not go for the far more exciting, because more credible and tangible, honest-to-goodness Moon-Rocket?)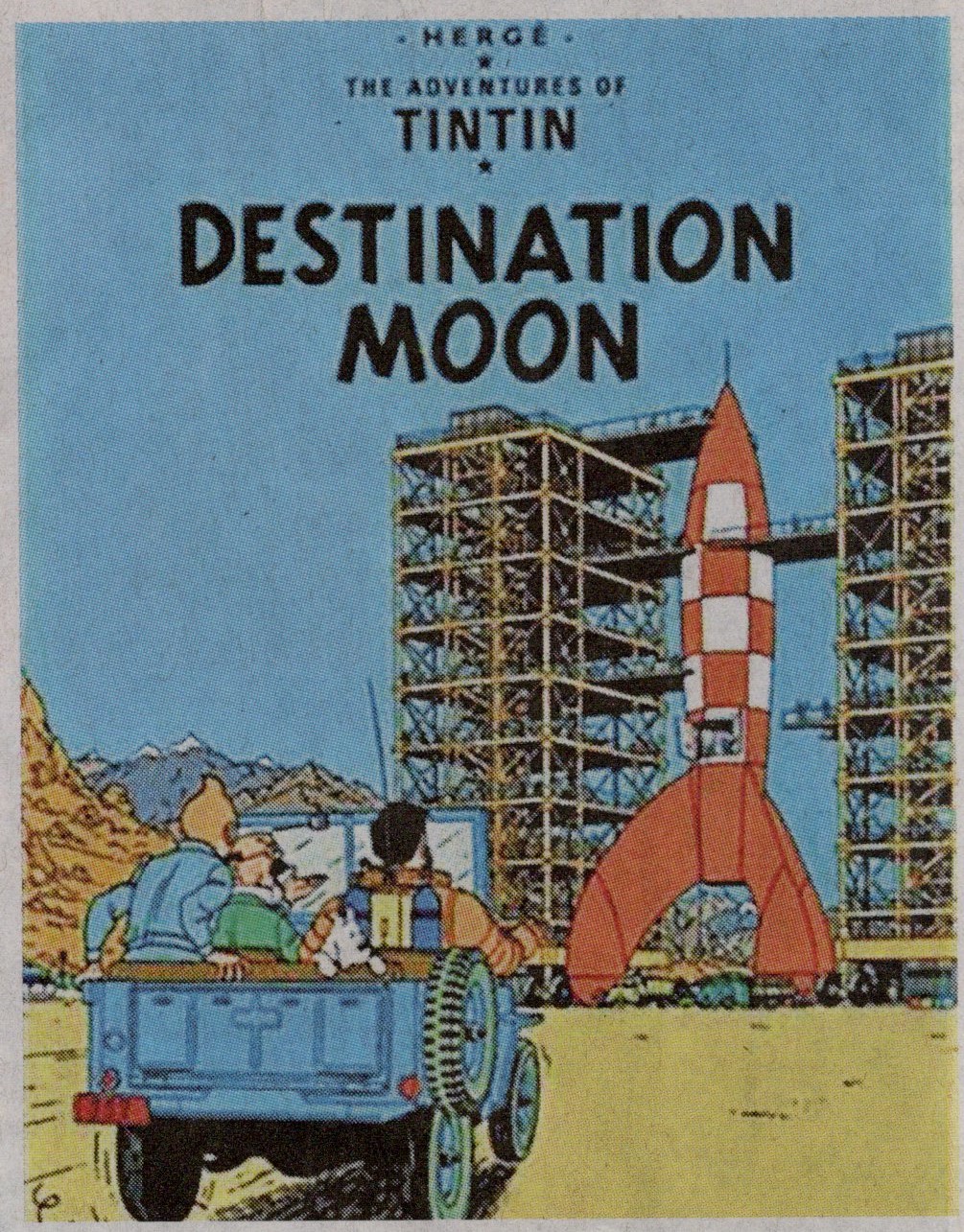 Anyhow, you can no doubt spot the influence if you look at Professor Tournesol's moonship in Objectif Lune (1954).  As Musk is reported to have said, "When in doubt, go with Tintin."
To quote from yesterday's Daily Telegraph article (which points out the Musk-Tintin similarity), with regard to the Space-X "Starship Hopper":
"...The science-fiction silver is more than just for show, according to Musk, as the exterior will get too hot for paint..."
I expect there are also good engineering reasons for landing on a tripod of sturdy tail fins, if the pilot or the autopilot can manage it.  All in all, the spirit of the design also reminds me of Ray Bradbury's and Eric Frank Russell's happy-go-lucky whooshing rockets.

2019 January 6th:   
WHISPERS THROUGH THE ETHER
For someone with a whimsical turn of mind, the latest hit-parade of Page-View Winners can spark off an urge to indulge in transcosmic pneumaseismology, which, I hardly need say, means the study of spiritual tremors vibrating between one continuum and another.
In this approach to the data, we can speculate on what the changes in ranking of long-established pages, between end of September and end of December, might betoken in the OSS dimension, given that - for example - the following surges in status occurred:

- Mars is up from 10th to 8th place;
- C S Lewis has soared from 21st to 11th place;
- Mercury and Venus have risen from meta-page to hyper-page status;
- those rising from para-page to meta-page status include Primordial Worlds, Religion, Interplanetary Knock-Out and the Moon;
- those rising from super-page to para-page status include Hollow Worlds, Far Future, Space Sargassoes, Derelicts and Clumps, Hyper-Brains, Comets, The First Men in the Moon, NOSS - How Far Can We Go? - and Plying the Spacelanes;
- those who like C S Lewis have risen 10 or more places in the chart, include: Whom Gods Destroy (up 10 places, from 169th to =159th); Clark Ashton Smith's Immortals of Mercury (up 10 places, from 127th to 117th); Callisto (up 11 places, from 85th to 74th); Intelligent Plants (up 11 places, from 108th to 97th); Eric Frank Russell (up 11 places, from 142nd to =131st); What to see on Titan (up 12 places, from 131th to 119th); Asimov on Jupiter (up 12 places, from 162nd to 150th); Rex Gordon (up 12 places, from 179th to 162nd); A Rose for Ecclesiastes (up 14 places, from 105th to 91st); Jovian Inferno (up 16 places, from 173rd to 157th); The Martian Crown Jewels (up 17 places, from 144th to 127th); Relations with the Real (up 18 places, from 107th to 89th); Time to Rest (up 18 places, from 139th to 121st); What to see on Saturn (up 19 places, from 149th to 130th); Prisoners of Saturn (up 19 places, from 167th to =148th); The Ancient Inhabited Moon (up 21 places, from 152nd to =131st); Shoals (up 23 places, from 185th to =162nd); A E van Vogt (up 24 places, from 146th to 122nd); Sentinels from Space (up 24 places, from 148th to 124th); Brightside Crossing (up 26 places, from 109th to 83rd); A Relic from the Old Space Program (up 34 places, from 193rd to =159th); and, the biggest long-jumper of all, Interplanetary Huntress (up 35 places, from 135th to 100th);
- those pages which weren't anywhere on the winners' list in September but have joined it now, including: The Winds of Vulcan; Red Planet; Thoughts on Michael Moorcock's The Lost Canal; Project Utopia; A Barsoom and NSS Mars Match-Up, The Rise; Charles L Harness; Great Red Spot; A Plea for Lost Civilizations; What to see on Neptune; James Blish; What to see on Pluto; The Inorganic Character of RSS Mars; Styx; Leda; The Really Old Solar System; Keith Laumer; Raymond Z Gallun; and The Lifeblood of Worlds.
Now, what's the pattern in all this?  Um... this is where I need to say something Delphic.  Disturbances have occurred in the etheric network.  Lines of force have converged on the Jupiter and Saturn systems, but also on Mars and Venus, and ancient Luna.  There has been a touristic rush to see what there is to see on various locales in the Outer Solar System.  The Wheel of Fortune is bearing Lewis upwards and Clark Ashton Smith somewhat downwards, though the latter is still tops among the authors.  But both are breathable-atmosphere scene-setters, and my impression is that the habitable-without-a-spacesuit OSS is winning out over the marginally-habitable-with-some-mechanical-aid OSS.  However the picture isn't completely clear on this issue.  Fog swirls in my crystal ball. 
I'd better stop gazing.  Though the extinct-woolly-elephant annoys me, nevertheless I'll say it at this juncture: the completion of Page-View Winners 2018 was a mammoth task.
But it was worth it.  I wanted to see the results myself, and besides, as readers will note, "Page-View Winners" is itself very high on the list of page-view winners... somewhat recursively. 
My guess is, you use it as a convenient entrée to the range of pages available; an alternative to exploring via the nav bar.  Anyhow, for whatever reason, an average of 4.76 users accessed PVW daily during 2018.
I hope to do the 2019 PVW all in one go, in January 2020.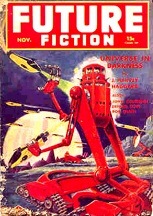 2019 January 2nd:   
DECEMBER VIEWING FIGURES
In the month just finished this website had 2,731 visitors, making 11,618 visits totalling 23,178 page views.  A reasonably good month. 
It's a come-down from the recent heights - the November figures being 3,574 visitors, 14,063 visits and 29,511 page views.  On the other hand if you compare the current totals with the 2,273 visitors, 5,778 visits and 12,701 page views of the previous December, you'll see that the year-on-year trend is quite satisfactory.

We just need to keep our nerve and eventually we'll dominate the Solar System.